Moon Glow Radio DJ's Top Albums of 2022
A list of some of our DJ's favorite albums and EPs from 2022!
Addie Meyer ~ Treasure Chest with DJ FCS
1st & 3rd Saturday of the month @ 5pm pst / 8pm est
I Love You Jennifer B by Jockstrap
my overall favorite of the year. its got the earworms and the heart and the production and the creativity. brings me to tears honestly :')
Favorite Tracks: "Jennifer B" + "Concrete over Water"
COMETA by Nick Hakim
I'm a complete simp for Nick Hakim and this album is just lovely. Top track is "Happen" which might be one of my favorite songs... of all time.
AMERICAN GURL by Kilo Kish
Came to this super late in the year but it is one of the most fun art pop albums ever, Kish is also just an incredible multi-disciplinary artist and this album highlights her top knotch taste AND musical talents. "CHOICE COWBOY" and "AMERICAN GURL" are my top tracks <3
Alejandra Olmedo ~ A Certain Girl with DJ Crybaby
3rd Sunday of the month @ 3pm pst / 6pm est
Smithereens by Joji
Favorite Track: "Die For You"
Supernova by Nova Twins
Favorite Track: "Choose Your Fighter"
Cariño by Cariño
Favorite Track: "año de mierda"
Andy Schiaffino ~ Cloud Music with DJ body / negative
2nd Sunday of the month @ 2pm pst / 5pm est
CRASH by Charli XCX
Favorite Track: "Lightning"
God Save the Animals by Alex G
Favorite Track: "Headroom Piano"
MK3.5: Die Cuts | City Planning by Mount Kimbie
Favorite Track: "f1 racer (feat. KUČKA)"
Catherina Riesgo ~ Archive of Love with Catherina
1st Saturdays of the month @ 7pm pst / 10pm est
Squeeze by SASAMI
Favorite Track: "Call Me Home"
Stay Proud of Me Noso
Favorite Track: "Suburbia"
PAINLESS by Nilüfer Yanya
Favorite Track: "stabalise"
Christopher Bynes ~ Hidden Planet Radio with The Cosmic Blue Autie
Sundays @ 5pm pst / 8pm est
Heterosexuality by Shamir
Favorite Track: "Abomination"
My Shadow by Quinton Brock
The entire album is an exorcism of negative feelings over sweet garage rock styles and riffs. Emotionally honest, yet still fun on a musical level.
Favorite Track: "Streetlights"
DEATHFAME by Quelle Chris
Favorite Track: "The Sun Is Red Because The Sky Is Blue"
Eleanor Gomez ~ Traguita de Agua with DJ Eléanora
2nd & 4th Sunday of the month @ 10pm pst / 1am est
Tropical Gold by Sumohair
Though the world lost but the breath of producer, DJ & brother Nectalí Diaz, aka Sumohair in July of this year, Tropical Gold will forever echo his heart and soul. With a mix of baile funk, champeta, and global bass timbres, Sumo's production shines bright, upon the often hidden and overlooked sounds of Afro-Latinx rhythms. Start with Santa Lucia, and let each beat dance you into the light.
Cosmopolis by Vinyl Williams
Beyond the clouds of past, present, and future, vibrates the melodic whispers of Vinyl Williams. His heavily reverbed guitar will take you on a cosmic escape between dimensions and dreams.
Favorite track: "Precious Star."
Amar y Perder by Mr. Bleat
It's been 7 years since the Colombian trio has released a full album, and the depths of each dark yet illuminating track, pulsate a wait worth while. Sara's haunting vocals will take you on a hypnotic spell, colliding with the dance punk highway of Pablo and Alejadro's synth's and techno tones. !Cuidado! Especially in 'Te Pierdo' and 'Flores al Viento'.
Gawby Weinstein ~ Prophecy Party with Gawby
2nd & 4th Sunday of the month @ 8pm pst / 11pm est
Jesus Was an Alien by Perel
Favorite Track: "Real"
CRASH by Charli XCX
Favorite Track: "Baby"
Harlecore (Remixes) by Danny L. Harle & featured artists
Favorite Track: "On a Mountain - ascendant vierge version"
Giselle Nevarez ~ BRIGHTER / SHINE with Giselle
1st Sunday of the month @ 2pm pst / 5pm est
Octopus by Sunfear
As a major fan of ambient folk, I am always on the lookout for artists who contribute to the genre's ever-changing form. Sunfear's debut release sends listeners to a mysterious inner place with textured songs composed by various combinations of drone-gazey voice, guitar, piano, and synthesizer.
Favorite Track: "Octopus"
Volume 1 by So Clarity
I'm not sure how I found So Klarity, but I am so glad I did; I've been in love since my first listen!! From beginning to end, "Volume 1" sends me to an absolute place of ascending calm. From the album description, here's why: "Trance-like states are induced throughout Volume 1, weaved through by goth gaze moods paced with stoner grunge guitars." Go listen!
Favorite Track: "Secrets Revealed"
thief by Dottie
Austin, Texas-based shoegazer, dottie (Haley Conlin), has a GORGEOUS catalog of hypnotic tunes. With the propulsion of glittery delayed guitars and wide, warm bass lines, "Thief" stands out as her most polished release, signifying a confident maturation in her journey as a dreamy artist.
Favorite Track: "Calathea"
Jaden Amjadi ~ Bad Ending Radio with DJ Dunn
2nd & 4th Saturday of the month @ 10pm pst / 1am est
Diaspora Problems by Soul Glo
This is the punk record of the year. Pierce Jordan and co. bring such a mastery of every genre they play with, between hardcore, emo, hip hop, etc. The screaming is sick. The riffs rule. The playing on this record is so tight. It's noisy but totally approachable. The album's politics are urgent without any bit of condescension. It's just perfect. "Gold Chain Punk" is a good pick as a favorite but it's definitely an album listen.
Weatherglow by Weatherday x Asian Glow
This is an EP but, like, it's so good. The year Asian Glow has had is without precedent. 3 EPs featuring fellow heroes of 5th wave emo, a new full-length solo record, a covers record, and more. This is just my favorite--I mean, they got Weatherday to release new music. And it's some of the catchiest and most sonically captivating stuff in either of their catalogs.
Favorite Track: "Look Alive, Sunshine"
Look! A Rainbow! by Kara's Walk Home
I'm stunned at how an album with this cover art can make me feel. After a 7 year break, the LA emo act has somehow done it again. There are sprawling and intricate arrangements all over this thing, and a staggering, sometimes painfully raw quality to it all, particularly where William Gibbons' vocals are concerned It won't be for everyone but if it's for you, yeah, it's really great.
Favorite Track: "Dragon Bone Smasher"
Jasmine Aguirre ~ Clem's Cassette with Jay Clem
4th Sunday of the month @ 9pm pst / 12am est
MAHAL by Toro y Moi
I loved the psychedelic ambience and sounds in this album. As a big fan of his work, I thought this album really showed his strength in instrumentation.
Favorite Track: "Last Year"
Tell Me That It's Over by Wallows
Such an emotional rollercoaster of an album. Heartbreak, being hopelessly in love, you name it in this album.
Favorite Track: " Guitar Romantic Search Adventure"
Thee Sacred Souls by Thee Sacred Souls
It's very nice to see soul coming back especially from Thee Sacred Souls whom I think are just going to get even bigger. The resurgence of soul & that retro sound is just screaming in their music.
Favorite Track: "Can I Call You Rose?"
Jaylen Zanelli ~ Fairies Wear Boots with DJ JBB
2nd & 4th Saturday of the month @ 8pm pst / 11pm est
Cocoon Webs by Mirrored Fatality
Favorite Track: "Invalidation"
Waterslide, Diving Board, Ladder to the Sky by Porridge Radio
Favorite Track: "U Can Be Happy If U Want To"
Always Up 2 You by dimber
Favorite Track: "sisters of the plains (noTERFs)"
John Sanchez ~ The Variety Extravaganza! with Johnny Ruckus
1st & 3rd Sunday of the month @ 4pm pst / 7pm est
The Mars Volta by The Mars Volta
Want to Visit My Inner House? by Jonathan Richman
De Todas Las Flores by Natalia Lafourcade
Julianna Bach ~ Full Bleed curated by Julianna Bach and Lisa Armstrong
3rd Saturday of the month @ 3pm pst / 6pm est
Glass Horizon by Precipitation
I choose this album because it is an excellent listen all the way through. Zesty electronics and hypnotic rhythms, I couldn't stop dancing around to this album in 2022.
Favorite Track: "Gradient"
Strange Life by Meerna
I choose this album because the lead singer Carly is an incredible guitarist and vocalist, her songs are so moving and I really enjoy the snippets of strange melodies and unpredictable guitar noise jams. This album is excellent and I saw her for my first time in 2022, and her and the full band are incredible live!
Favorite Track: Tie between "Wildest Eyes" and "Good Luck"
unknown title EP by Drasii
Live hardware and femme vocals, so refreshing.
Micah Forteza ~ Melodica Franca with Micah
2nd Saturday of the month @ 9pm pst / 12am est
Fawn by Foxtails
one of the best screamo bands out there rn with an amazing sophomore album
Favorite Track: "ataque de nervios"
Full Moon Mystery Garden by Wicca Phase Springs Eternal
One of the most anticipated sadboi emo rap albums of the year with a stacked track list and amazing production. who else can make their star chart rhyme but mr. springs eternal GBC
Favorite Track: "I Am The Same/ I Was on a Back Road by Myself"
Sore Thumb by Oso Oso
This one's purely a nostalgia pick. I love this band, and this album fits right into their amazing repertoire<3
Favorite Track: "Pensacola"
Nara Avakian ~ Sounds Absurd with Nara's Room
2nd Saturday of the month @ 1pm pst / 4pm est
S.C.A.B. by S.C.A.B.
Natural Part by Horse Jumper of Love
A Fleeting Feeling by Taraneh
Paige Connelly ~ GRIT with DJ SAG
3rd Sunday of the month @ 8pm pst / 11pm est
Wet Leg by Wet Leg
Female-led guitar, retro vocals, and funny, nihilistic songwriting are like, peak musical experience in 2022 for me. It's performance art. It's hilarious and catchy, and somehow critiques our entire culture in the process. "I don't need no dating app to tell me if I'm thin or fat to tell me if I look like crap to tell me should I shave my rat" is literally a mantra.
Favorite Track: "Too Late Now"
Surrender by Maggie Rogers
In strict contrast to Wet Leg, Surrender is so sincere it hurts, which I also think needs to be emphasized in a culture full of memes and constant, crippling irony. Maggie Rogers makes no apologies for her deep musings of love and life and divinity, while making almost every song compelling. More rock-forward than her last album, I scream-sing this like you should All Too Well, but it's less likely to make me cry. It actually makes me really, really happy. And I love that. Honey is my favorite, solely for the way she says "Is there a party somewhere? Or is it a fucking riot?"
MUNA by MUNA
I had to do it. It's such a lovely narration of where pop music should be headed, and a deviation away from algorithmically-generated choruses (if I hear "Unholy" one more time!!!! I Swear!!!!) that make pop music look bad. Pop music is so great!!!! There's so much potential!!!! And I'm so excited to see where this queer-fronted, feminine-forward path leads!
Favorite Track: "Runner's High"
Sarita Fernlily ~ Reverie with DJ Fernlily
1st & 3rd Saturday of the month @ 8pm pst / 11pm est
Ugly Season by Perfume Genius
Favorite Track: "Hellbent"
Caprisongs by FKA Twigs
CRASH by Charli XCX
Soosie Tello ~ Multiple Exposures with sulabeau
1st & 3rd Sunday of the month @ 6pm pst / 9pm est
PAINLESS by Nilüfer Yanya
Favorite Track: "stabalise"
Natural Brown Prom Queen by Sudan Archives
Favorite Track: "NBPQ (Topless)"
Siblings by The Simps
Favorite Track: "Heavy"
Vera Amaya ~ Slide to Answer with Vera
2nd Sunday of the month @ 2pm pst / 5pm est
Saâda Bonaire by Saâda Bonaire
Favorite Track: "Invitation"; combines my mood of my old and new self
Supermerk2 by Supermerk 2
Favorite Track: "Que Calor"; makes me feel good and want to move :)
Zachary Troyanovsky ~ Fifth Wave with gargam3l
2nd Saturday of the month @ 2pm pst / 5pm est
I Saw the Egg by Battle Ave.
Favorite track: "night lite"
I Looked Out by Greg Freeman
Favorite Track: "Colorado"
Biblically Accurate Fursona by Anita Velveeta
Favorite Track: "Incel Rock"
✷*⋆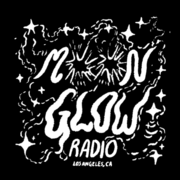 December 17, 2022
by Moon Glow Radio